Height seems to have a corner on most of the sporting world. From football to volleyball, track to….what's that sport again….oh yea..basketball. Height seems to be a central topic in most of the sporting universe. There is one nook within the wide world of sports, however, that appears unconcerned with the topic altogether. Yes, our wonderful world of Obstacle Course Racing. It just makes sense; OCR athletes need to be nimble, agile and compact. Not necessarily the descriptions used to portray those of us that are a tad more "extended" than the rest. As a result, most of the best OCR competitors are not extremely tall.
So where does that leave those of us who are likely to drag our feet while hanging from the monkey bars? Perhaps, the reason that we haven't seen more giants in the sport is even more simple than physiological parameters. Maybe it is because the Giant OCR athletes just aren't able to find the right sized gear! We are going to change that. As probably one of the world's tallest OCR athletes and as someone whose nickname around the office is "The Bumble," I have spent 5 years curating and crafting the ultimate Giant Gear Guide.  Today, I'm going to share my top OCR Clothing Tips for Tall Athletes with you and the real Bumble alike! Let's bounce right into it!
About The Giant Author
For reference and for the purposes of this guide, my vital measurements are as follows. I am 6'7" (2 meters), I wear a size 15 shoe (49 UK) with a 38-39 inch sleeve length and have a 36-inch inseam. I am a certifiable, if such things were possible, giant.
Giant OCR Shoes
Having an elongated frame tends to lead to feet in proportions that resemble those found on the cast of the iconic McDonaldland commercials.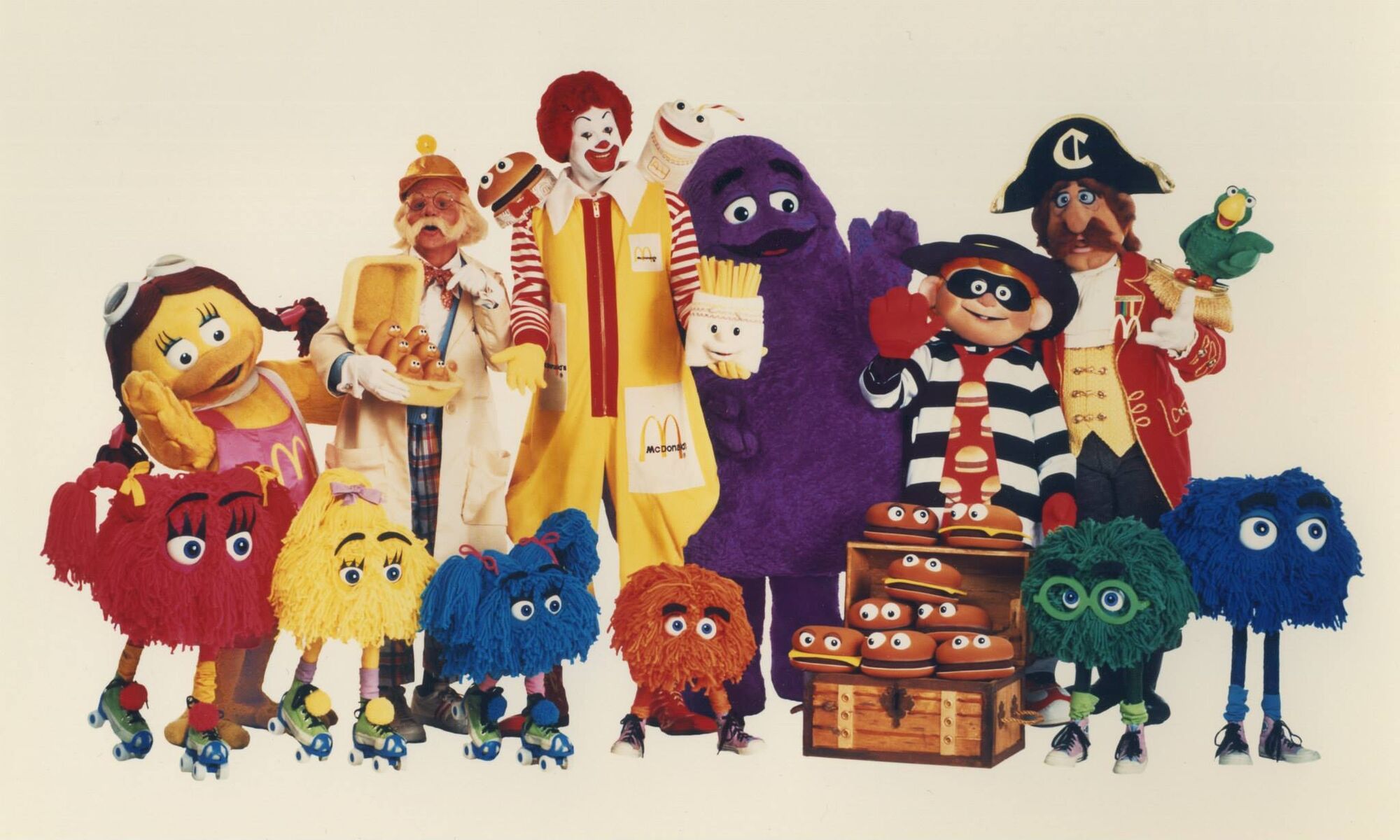 To put it less eloquently, tall people tend to have large feet. At times they are called boats, sometimes shoe boxes, other times clown shoes…you get the drift. Size 14 and 15 large.  Coincidentally,  the single most important purchase Obstacle Course Racer's of any variety can make is the combination of cloth and rubber that covers those lengthened hooves. So far, three brands stand above the crowd and provide amazing solutions to our unique requirements.
A staple in the Ultra Runner community and the recently announced shoe partner of Spartan Race, Altra shoes are a part of the "maximalist" movement that provides unbelievably cushioned shoes combined with a roomy footbed and ridiculous drainage capabilities. Fortunately for the giants, they are available in sizes 14, 15 and 16! (Pro tip: Altra's Fit extremely true to size)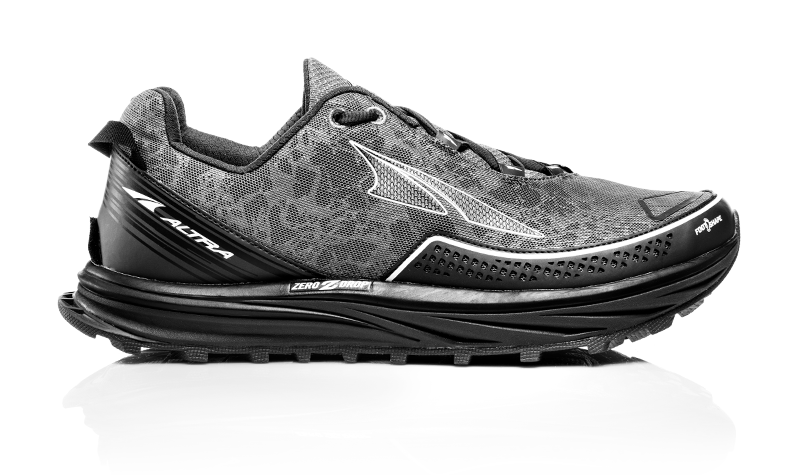 The founding architect of the hyper cushioned, maximalist genre, Hoka One One is a brand that offers shoes with top-notch cushion, super flashy colors and a more traditionally shaped toe box. The only reason they don't receive top-billing is because when it came to hooking up the tall OCR athlete, they didn't go the distance and go to a size 16. The good news is that their 14 and 15's are beyond amazing!
On the other side of the "stack-height" conversation is a brand made famous for creating minimalist, lightweight footwear. Merrell now offers a wide variety of options for those of us who prefer to roll, jump and sprint in the mud. As an Official Sponsor of Tough Mudder and a brand with a history of innovation, Merrell offers up a slew of options in the size categories that readers of this article would be interested in. Size 14 and Size 15, respectively.
Giant OCR Socks
A great pair of socks makes a world of difference in the sport of Obstacle Course Racing.
If they are too short, it can lead to dirt building up in the footbed.
When they are too thin, it can lead to discomfort, blisters and a painful week following a race.
Should they be too small, they are simply too small and we live in a world where we no longer have to wear things that are too small!
The following brands understand and create giant-sized solutions to erase the aforementioned issues from existence.
Enter Stance, they specialize in high-quality socks of all varieties and types. From licensed NFL, NBA and MLB teams, to specific Athletes such as James Harden and Klay Thompson and musician Rihanna. They even have Seinfeld and Fresh Prince of Bel-Air socks, if those properties are of any interest. Suffice it to say, when it comes to gear for your feet, Stance has you covered. For running they offer a ton, but the type that rises above the rest of the fray is their selection of XL-sized, perfectly cushioned and stylish stockings. Stance XL Socks
This stalwart in the Triathlon, Ultra, Trail Runner world should also be a constant part of your pre-race gear checklist. Injiji socks are unique in their design due to fact that they have individual sleeves for each toe. The hypothesis for this concept is that the design reduces the potential for blisters and helps to increase the breathability between toes in order to ensure a dry, comfortable and cushioned experience through whatever activity you are into. Lucky for us, these things are as a good as advertised and better yet, are available in over 23 glorious XL versions.
Giant OCR Compression Shorts
Underwear. Most everyone wears them, but only in the sport of Obstacle Course Racing is it completely socially acceptable to frolic through the woods in them alone! If we giants are going to go this route, we need to protect ourselves not only from chaffing, but also our fellow racers being traumatized due to the gangly appendages on display while wearing traditionally sized offerings. That's where these compression shorts for giants come in!
A brand built on making better undershirts has also perfected underwear. Under Armour's Boxerjock line includes a version with a 9-inch inseam that is vital to helping us accomplish the aforementioned concerns. Wear them under shorts or as shorts, either way, your comfort is literally guaranteed. My personal favorites can be found at UnderArmour.com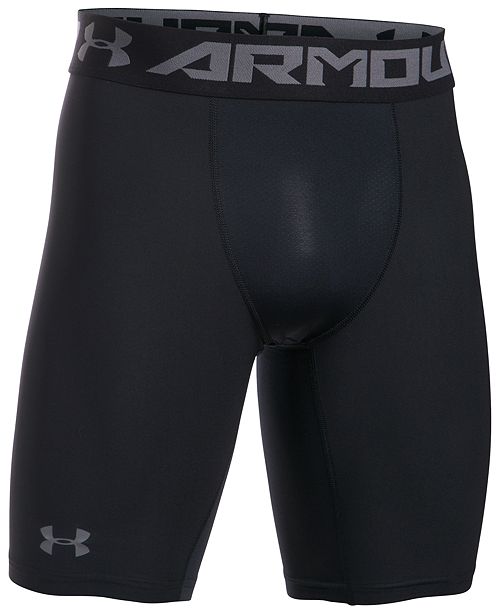 With a name like MudGear, it comes as no surprise that this brand is focused on all things muddy. No Gear Guide for Giants would be complete without mentioning their 9-inch inseamed compression shorts! Find them here!
Giant Bonus Tip:
Giant Problem Solver: Lock Laces
If you are over 6′ feet tall, you know how difficult it is to bend over and tie your shoes on a non-race or training day. Now imagine your shoe comes untied in the middle of a race. The mud, water, and fatigue combined with bending over is sure to make you completely light headed and add costly minutes to your results. Lock Laces has the perfect solution! Simply install them before your run, slide the lock into place and never worry about your shoelaces coming untied ever again! That is, of course, unless that pesky Jack comes around to say otherwise.
The Giant Finish
I hope that you, my fellow giants found this guide to be of use. Go gear up for a race in the near future and begin the inevitable process of Giant domination in Obstacle Course Racing! And if that domination never materializes, that's o.k. too. At least you will compete in more comfort, more stability, and more confidence as a result of having the right sized gear! And if you have found anything that I should add to this list, please shout it out in the comments!
I'm a giant from Pittsburgh, who lives in Boston with my three giant kids and yes, my giant wife.
When I'm not out on a course earning my annual Trifecta (5 years running now) or building skills for OCR; I can be found on a hoop court, hockey rink or airport trying to live my best life!
Latest posts by Mike O'Farrell (see all)